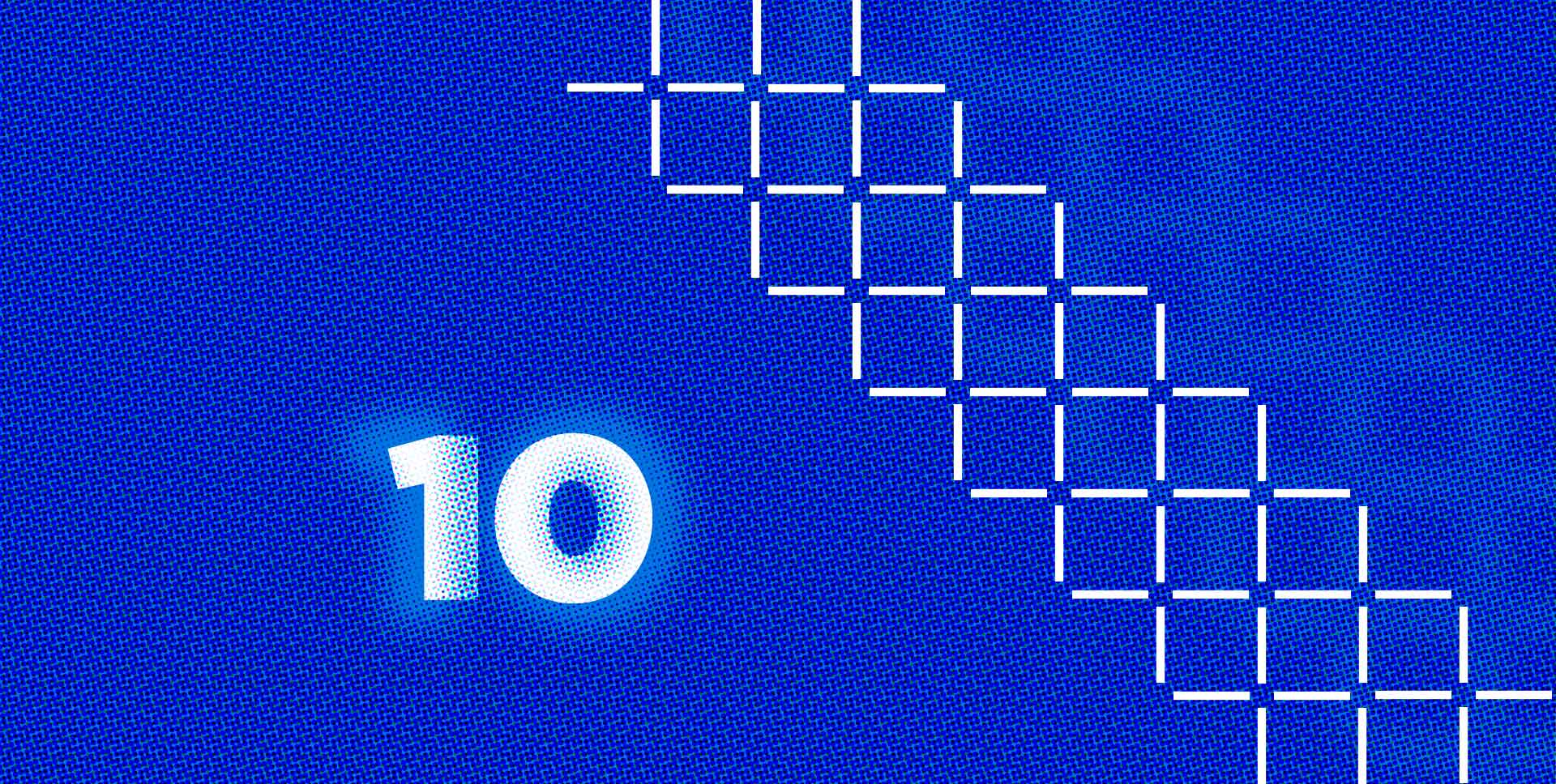 During our years of innovation in the Face Recognition space, we've witnessed it go from near-obscurity, to full-blown mainstream (FaceID, anyone?). And as the list of industries adopting the technology expands and diversifies, we recognize one use case to be a dynamic stand-out. Blockchain.
Blockchain, while still in its early stages, is being adopted confidently, and quickly across a surprising range of industries. Every day, new companies are emerging and existing companies are migrating to bring blockchain products to market-- with many of the solution based offerings focussed on identity management or resolution.
This is no surprise to us at Kairos. We believe that blockchain powered identity management represents a tangible, necessary shift in the re-establishment, and redefinition, of the way our digital identities exist.
Because it's so new (to most of us, anyway) -- it's important to us that you're informed. So check out this video from the BBC. It does a great job of explaining what Blockchain is, and how it works.
In the meantime, I got the team together, to share some companies they see as having an impact in the blockchain space.
Ripple
What they do:
Not to be confused with the Ripple (XRP) Token, the Ripple connects banks, payment providers, digital asset exchanges and corporates via RippleNet to provide one frictionless experience to send money globally.
Reasons to watch:
International payment processing, as anyone who has sent money across borders knows, is less than a frictionless process. Ripple plans to revolutionize payment processing utilizing blockchain technology. Unlike most blockchain companies with a white paper and an exciting idea, Ripple already has several working products. For example xRapid, which automates cross-border money transfer and minimizes liquidity costs, and xVia, which enables users to seamlessly send payments globally with transparency into the payment status with rich information, like invoices, attached.
These products encompass the end-to-end solutions necessary for banks, businesses, and payment providers to streamline their processes.
Why should a company migrate to using RippleNet? You are free to ask BBVA, MoneyGram, MUFG, Standard Chartered, and Banco Santander, who recently became RippleNet members. Ripple offers connectivity across payments networks, on-demand settlement (four seconds on average), real-time traceability of funds, and low operational and liquidity costs.
Ripple offers connectivity across payments networks, on-demand settlement (four seconds on average), real-time traceability of funds, and low operational and liquidity costs. They've also created the XRP token, which they assert is the fastest and most scalable digital asset, enabling real-time global payments anywhere in the world. It consistently handles 1,500 transactions per second, 24x7, and can scale to handle the same throughput as Visa.
Companies like BBVA, MoneyGram, MUFG, Standard Chartered, and Banco Santander, can be counted as RippleNet members. Ripple is revolutionizing international payment processing using blockchain technology, making it simpler for businesses and people around the world to have access to quick, low-cost payment transfers.
uPort
What they do:
uPort returns ownership of identity to the individual. uPort's open identity system allows users to register their own identity on Ethereum, send and request credentials, sign transactions, and securely manage keys & data.
Reasons to watch:
Recent events have shown us the danger of giving access to attributes of our identity to 3rd party data storage companies. The events that unfolded around the Cambridge Analytica/Facebook data transfer pose a grim reality of the vulnerability of our personal data security.
uPort is creating a solution for secure identity sharing by creating interoperable identity layer for the decentralized web. The infrastructure consists of identity and messaging protocols that allow a user to decide what parts of their identity that want to share with third party applications and users they trust.
Over two billion accounts/identities were hacked in 2016… Identity theft is a huge issue that most documented citizens will face due to the constraints to high-level identity security. uPort offers users the ability to deploy safe and secure smart contracts that are controlled by the user with a private key, all in a simple to use mobile application based on the ethereum network.
Shocard
What they do:
Shocard allows users and enterprises to establish their identities with one another in a secure, verified way that make processes like logins, sharing personal information, or completing financial transactions– quick, seamless, and secure.
Reasons to watch:
Their blockchain offering, ShoBadge, eliminates the need for usernames and passwords within enterprises like financial institutions and airlines to authorize network and data access. ShoBadge enables users to control their identity management and share it with the workplace, with all PPI (Personal Identification Information) stored on their mobile phone.
Shocard is on the forefront of frictionless login services. Their app and SDK eliminate the outdated need for usernames or passwords, and facilitate processes like repeat authentication, true-digital signature with non-perishable audit-trail and transaction authorization to prevent fraud.
OmiseGO
What they do:
OmiseGO enables financial inclusion and interoperability through a public, decentralized OMG network of validators which еnfоrсе behaviour of all participants. It uses the mechanism of a protocol tоkеn tо сrеаtе a proof-of-stake blосkсhаіn tо еnаblе еnfоrсеmеnt оf market асtіvіtу аmоngѕt раrtісіраntѕ.
Reasons to watch:
OmiseGO's mission is to deliver a public good, available to everyone, that can be used to build the next generation of financial services. This public good, a set of open-source technology designed to be used in a decentralized way, comprises the Wallet SDK, the Decentralized Exchange (DEx); and the OmiseGO network that is built to scale according to Plasma architecture.
A cool fact is that the roadmap to Plasma is marked by milestones they have named after notable terms from the board game 'Go' (碁), invented in China over 2,500 years ago.
Plasma allows for scalable computation on the blockchain with the structure of creating economic incentives to autonomously and persistently operate the chain. The nodes themselves are incentivized to operate the chain. This platform can theoretically achieve unlimited scalability as the the value of the network grows and transactions become faster and cheaper.
One last thing to know is that holders of OMG token will receive dividends every time anyone within or outside of the network makes a transaction with the token, an added incentive to support the growing ecosystem.
IOTA
What they do:
Blockchain technology is complex enough, but the developers at IOTA collaborated to create a platform which aims to intertwine us even further within the worldwide web. IOTA's response to the blockchain was aptly named 'Tangle', which is based on a ledger composed of DAGs (Directed Acyclic Graphs).
Reasons to watch:
IOTA is next generation Blockchain. Different from an immutable Blockchain receiving constant additions of transaction data and blocks needing to be solved as proof of work, DAGs are graphs composed of dots connected by lines that signify transactions which are linked to each other and have been verified (two other previously verified transactions are needed to verify a new transaction).
Boasting hypothetically infinite scaling of users, zero transaction fees, and hacking invulnerability even in the event of a quantum computer attack, IOTA successfully influenced many to side with its creators in their position that it serves as a truly viable global currency running on a 'blockless blockchain'.
Boasting hypothetically infinite scaling of users, zero transaction fees, and hacking invulnerability even in the event of a quantum computer attack, IOTA successfully influenced many to side with its creators that it serves as a truly viable global currency running on a blockless blockchain.
Another reason this project has stood out, is its unique proof-of-work (PoW) platform. The way it works is that once you successfully perform the PoW required, your bundle of data gets shared over the IOTA network, where it sits waiting to be confirmed by future transactions. This is a "pay-it-forward" kind of system. Once your transaction gets enough confirmations from other peoples' transactions, your transaction will be deemed fully confirmed. This structure also enables high scalability of transactions. The more activity in 'the Tangle', the faster transactions can be confirmed.
Ubanx
What they do:
Ubanx will be the easiest way for everyone to access cryptocurrency and blockchain financial services, providing a digital platform and physical spaces to meet, learn and connect.
Reasons to watch:
Ubanx local community spaces will bring cryptocurrencies to the mainstream at a massive level. A major issue plaguing the crypto space has been the lack of simple access to applications and on-boarding resources to get involved in the crypto ecosystem. The Ubanx team wants to make it easier for people to access the real life benefits of blockchain and cryptocurrency, by providing the proper tools and education for the onboarding and development of communities to the cryptocurrency and digital finance era.
These physical spaces will become focal centers for the local crypto communities that will incubate an environment for growth and widespread adoption of digital assets, smart contracts, etc. Ubanx intends to create a physical, as well as a digital community that grows by intertwining the BANX token into an incentivizing platform for participation. Their goal is to pursue relevant partnerships that grant BANX community members highly relevant benefits through partnerships the company creates utilizing the token.
This is the type of project that the industry has been anxiously waiting for.
The future of identity verification... ?+⛓️ https://t.co/A5aFRL5OhV

— Kairos: Face Recognition Made Easy ? (@LoveKairos) April 11, 2018
Guardtime
What they do:
"Google organizes the world's information and makes it universally available. Guardtime's mission is to validate that information and make it universally reliable".
Reasons to watch:
The information age has exposed us to constant cyber attacks, putting the global community at risk of malicious interests. Guardtime has made a global pledge to fight cyber attacks and secure a safe and trusted network in all capacities including Iot, data storage, and government repositories. Their Blockchain technology promises to do this by eliminating humans from the list of assumptions needed to make assertions about the time and integrity of digital records.
Internet giants, Verizon and Ericsson, along with Lockheed Martin and DARPA have partnered with Guardtime to explore new ways to maintain the integrity of critical infrastructures, protect physical and digital supply chains, and safeguard customers' essential information systems.
Steem
What they do:
Running on a "Proof-of-Brain" system, Steem monetizes online content platform and creates incentives to encourage desired user behavior through content creation and curating. Steemit, their blogging platform, utilizes the STEEM token-- a version of the SMT token on the Steem blockchain, that is distributed to the most valuable contributors on the network, voted by the community.
Reasons to watch:
Steem is tokenizing the content web, incentivizing valuable content creation based on community consensus on particular topics and subjects. Why is there a need for this? Currently, content creators on popular platforms--Youtube and Instagram for example-- receive payments based on their own criteria gauging the value of the persona to the community. In the case of Steem, the Steemit platform exhibits a peer-to-peer content monetization platform that favors those who are deemed most valuable by the community directly. The content creators receive payouts in the form of STEEM tokens which are easily converted to Bitcoin and Ethereum.
The Steemit Blog posting platform is already having a highly successful beta test, boasting over 920,000 user accounts and 1.5 million monthly posts. The crypto and blockchain communities look to this platform for the most up to date news from valued users in the network. Steem is leading the movement towards decentralized peer-to-peer content creation and curating platforms.
Wanchain
What they do:
Wanchain is creating a new distributed financial infrastructure intended to power the new digital economy via cross-chain smart contracts built on WAN.
Reasons to watch:
As the token economy grows in volume and value, the need for a 'digital bridge' to transfer value, in the form of digital currencies and/or assets, between different blockchains is necessary.
Wanchain will tackle this phenomenon by building the first distributed 'future bank'.
As a distributed digital-asset based financial infrastructure, WAN allows any institution or individual to set up their own virtual teller window in the 'bank' and provide services such as loan origination, asset exchanges, credit payments and transaction settlements based on digital assets. Broadly defined, Wanchain is a distributed super financial market based on blockchain technology.
Utilizing Cross-Chain asset transfer, any existing blockchain  can integrate with Wanchain to establish and solidify connections between different ledgers and perform low cost asset transfers. Their protocol ensures stability and security across all cross-chain transfers.
A good attribute to note is that their public token sale on was one of the quickest ICO raises in history, completely selling out in less than a minute.
Tykn
What they do:
Tykn is building a tool for registering the moment of birth for children born in conflict zones, by leveraging Blockchain. They intend to provide provide self-sovereign identity to displaced children.
Reasons to watch:
Tykn has a passion for innovation, identity and distributed ledger technologies. Founder Tey ElRjula, a Syrian refugee born in Kuwait, experienced the troubles associated with identity authentication first hand-- having had his birth certificate destroyed during the Gulf War in 1990.
Tykn plans to utilize blockchain technology as the solution to helping hundreds of thousands of children in Syrian Refugee camps who do not have birth certificates, and the newborns in camps for whom completion of the birth registration process is currently challenged. Tykn will enable youths of refugee status to procure legal, traceable records of birth, while the register will offer additional value as a database available to parties ranging from municipalities and statisticians.
ElRujula's personal experience and interest in Blockchain are the inspiration behind Tykn's innovations, and we see his passion for the project, along with Rocketstart's investment and mentorship, as the driving force behind their future success.
BONUS ENTRY ;-)
Kairos
What we do:
Kairos is an Artificial Intelligence company specializing in Face Recognition. And we have committed to bring Biometrics to the Blockchain, creating the future of Digital Identity Verification that is anonymous, secure, and versatile.
Reasons to watch:
Hundreds of millions of consumer data profiles are in a constant state of compromise— every minute, of everyday. And as we rapidly pivot to a fully digital culture financially, and socially, this compromise has evolved to include misuses ranging from outright digital identity theft to the unauthorized corporate harvest and sale of our digital selves-- including our social connections, purchase preferences/histories and political affiliations.
Through innovation combining Face Recognition Biometrics, Blockchain and a newly designed Identity Protocol, Kairos enables users to secure digital transactions with their identity and cloak them in algorithmic privacy.
What will the future hold for blockchain
Mainstream media has degraded the blockchain ecosystem to the "Bitcoin bubble", dismissing the disruptive new technology as a scam and overhyped consequence of promises of quick profits. Yet, everyday, notable companies, financial institutions and whole nations are implementing the technology and partnering with blockchain companies to help create, grow, and protect the digital economy.
The implications blockchain technology grant are seemingly infinite, and most industries are already facing the reality of the disruption blockchain is creating. Once adopted as a tool for criminals to anonymously transfer illegal goods and value, it is becoming a viable tool for businesses to innovate their existing models and entertain new ones.
Blockchain is painting a promising future of fair, secure, and trusted transactions on a global scale. Will you create the next revolutionary blockchain project?-- We'd love to hear from you!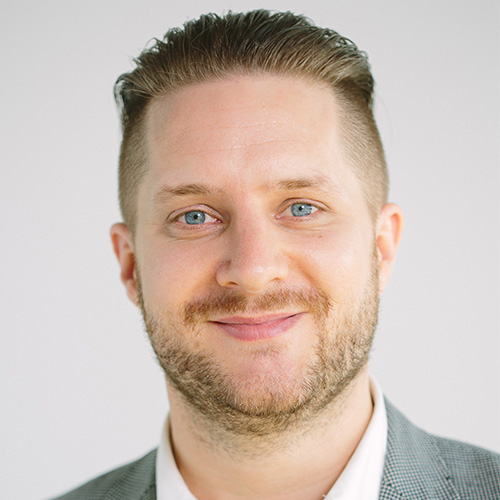 Ben Virdee-Chapman
Ben is the CDO & Head of Product at Kairos, a Human Analytics platform that radically changes how companies understand people.