When we started Kairos in 2012, the perception of face recognition was firmly in the realms of science fiction and marred by Orwellian stereotypes. We'll admit, at times, even we questioned our own mission. We quietly thought: "Is face recognition really going to take-off?"
Fast forward to today — face recognition has now legitimately broken into the mainstream. Buoyed by some of the biggest brands in the world rolling out their own offerings, it's an exciting time for the market. Those early fears are now evaporating as the benefits become more and more tangible.
In September of 2017, Apple established a new benchmark for the application of face recognition. The shift from TouchID (fingerprint) to FaceID (face verification) on the iPhone X, shows just how important their five face recognition acquisitions since 2010[1] have been.
Taken at Face value
Apple, Microsoft, Amazon, Google, and Facebook (to name but a few) have put face recognition at the core of their business strategies. Some, adding it to their customer-facing platforms alongside other ML (machine learning) features such as speech, text, and image analysis.
Yet, it may surprise you to learn that the companies above initially purchased their face recognition capabilities. In an effort accelerate their face analysis offerings, they have been steadily taking face recognition startups off the market.
So, here's our pick of ten notable face recognition acquisitions — I list each startup, with some blurb I found online, and their acquisition details.
#1 Face.com
"The company was established in 2009, and maintained an office in Tel Aviv, Israel with 10 employees. Face.com developed and released two Facebook applications: Photo Finder and Photo Tagger. Photo Finder allowed users to find untagged pictures of themselves as well as friends on Facebook and then tag those photos. Photo Tagger enabled bulk-tagging of faces that appear in multiple photos uploaded to the Facebook website. On June 18, 2012, the company announced that it has been acquired by Facebook. It was also announced that they were winding up their API's to focus on new Facebook products." (Wikipedia)
Acquired by Facebook
2012 • $55–60MM (estimated)
Read more on TechCrunch
#2 RealFace
"RealFace's website is currently offline, but according to promotional material, the startup had developed a unique facial recognition technology that integrates artificial intelligence and "brings back human perception to digital processes". RealFace's software is said to use proprietary IP in the field of "frictionless face recognition" that allows for rapid learning from facial features." (MacRumors)
Acquired by Facebook
2017 • Undisclosed
Read more on Business Insider
#3 AIMatter
"AIMatter is the startup behind Fabby, a mobile application which uses artificial intelligence to boost self-taken photos with a range of creative effects, such as tone adjustment, colors, masks, backgrounds, and makeup designs." (Crunchbase)
Acquired by Facebook
2017 • Undisclosed
Read more on TechCrunch
#4 Orbeus
"Orbeus taps the power of deep learning to provide scalable image and face recognition solutions for businesses and consumers. With expertise in state-of-the-art machine learning and ImageNet (award winners in 2013 and 2014), Orbeus understands both the tremendous value and limitations, of a purely academic approach for everyday uses. Orbeus bridges this gap to meet identification requirements has developed what could be the best application yet for letting everyday consumers benefit from advances in deep learning, called PhotoTime, which got featured by Apple store and mass media." (Crunchbase)
Acquired by Amazon
2016 • Undisclosed
Read more on Bloomberg
#5 Emotient
"Emotient is the leading authority on automated facial expression recognition and analysis, designed to enable emotionally aware technologies that are redefining the future of personal computing. Our technology began in the academic world as the Machine Perception Lab at University of California, San Diego. Our founders are widely regarded as spearheading the use of machine learning for facial expression analysis, a new category of a natural user interface that is rapidly expanding as more companies seek to improve technology responsiveness and increase customer engagement. Our proprietary methodology sets the industry standard for accuracy and real-time delivery of facial expression data and analysis." (Crunchbase)
Acquired by Apple
2016 • Undisclosed
Read more on WSJ
#6 Msqrd
"Masquerade Technologies, Inc. provides software solutions for videoconferencing platforms, customer service centers utilizing live video for customer interaction, and other systems and services that rely on live video feed. Its products include Masquerade Face Tracking and 3D Effects Rendering SDK that allows to integrate video filters into iOS, Android, Windows, and Mac OS X applications; MSQRD, an application that allows to make a video adding filters to faces and share it through social networks and messengers; Filters Store that enables designers to create a filter and place it in the public filters directory; and Masquerade Editor, a tool that allows graphic designers to edit a filter in real time. The company was founded in 2015 and is based in Minsk, Belarus." (Bloomberg)
Acquired by Facebook
2016 • Undisclosed
Read more on TechCrunch
#7 Looksery
"Looksery is an American software and photography company founded in 2013 by Victor Shaburov and Yurii Monastyrshin, based in San Francisco and owned by Snap Inc. The company developed the Looksery application that does facial modification of photos in real time on mobile platforms. The company has offices in Russia, the United States and Ukraine." (Wikipedia)
Acquired by Snap
2015 • $150MM
Read more on TechCrunch
#8 FacioMetrics
"FacioMetrics develops facial analysis software for mobile applications. FacioMetrics was started to respond to the increasing interest and demand for facial image analysis — with all kinds of applications including augmented/virtual reality, animation, audience reaction measurement, and others. We began our research at Carnegie Mellon University developing state-of-the-art computer vision and machine learning algorithms for facial image analysis. Over time, we have successfully developed and integrated this cutting-edge technology into battery-friendly and efficient mobile applications, and also created new applications of this technology." (Crunchbase)
Acquired by Facebook
2016 • Undisclosed
Read more on The Verge
#9 Viewdle
"Viewdle is a Ukrainian facial recognition company. Google was reportedly close to closing a deal to buy the company for between $30 to $45 million in October 2012." (Wikipedia)
Acquired by Google
2012 • $30–45MM (estimated)
Read more on The Next Web
#10 IMRSV ('Immersive')
"IMRSV is a technology company using computer vision for real-world, real-time data analysis. IMRSV's Cara software is a breakthrough in perceptive computing. Cara turns any webcam into an intelligent sensor enabling new methods of interacting with objects and spaces. Using a basic webcam, anyone can anonymously measure audience gender, age, attention time and glances in real-world environments. Use cases include adaptive advertising, retail analytics, and internet of things applications. Based in New York City with offices in Singapore." (Crunchbase)
Acquired by Kairos
2015 • $2.7MM
Read more on Forbes
Transforming businesses with face recognition
Whilst Kairos remains determinedly independent (we have big plans) — it's great to see so many face recognition startups contributing to the strategic plans of the big guys!
If you are interested in getting to know Kairos and the benefits of face recognition or have some questions about this page, feel free to send us a message — we'd love to hear from you.
Alternatively, you can learn more at Kairos.com.
—
[1] CB Insights: Apple M&A Timeline: Acquisitions in AR/VR, AI, & Computer Vision Stand Out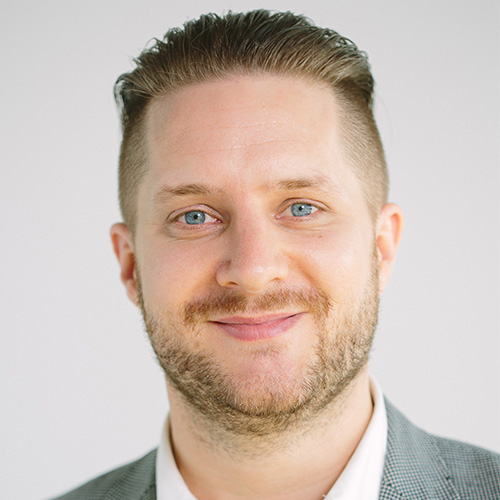 Ben Virdee-Chapman
Ben is the CDO & Head of Product at Kairos, a Human Analytics platform that radically changes how companies understand people.