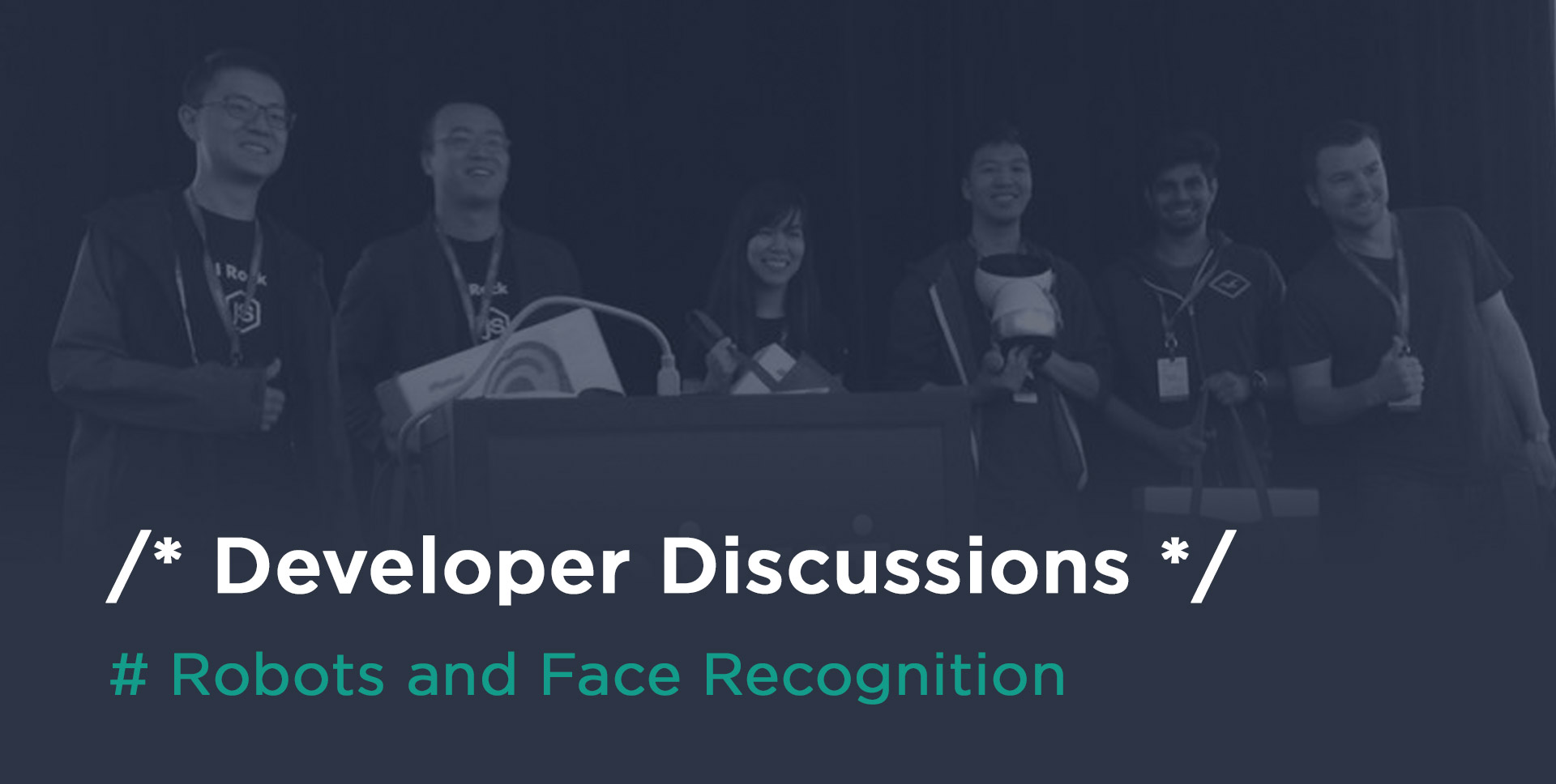 At Kairos, one of our main goals is to better understand how developers use our products. Knowing your challenges and successes helps us learn from each other but also sharing those challenges and successes helps us all connect in our community.
Each month we'll be featuring an interview with our customers allowing them to share their journey, knowledge, and advice with our API and SDKs.
This post kicks-off of our first "Developer Discussions" interview series and to mark the occasion we are interviewing two developers. Shubham Vadhera and Seth McGuinness teamed up at the Intuit Quickbooks Connect 2016 Small Biz Hackathon and used our face recognition API to power Jibo, the world's first social robot.
Meet the Developers
Going Forward: SV will stand for Shubham Vadhera and SM will stand for Seth McGuinness
Tell us a little bit more about yourselves. Who are you, what do you do, why are you into programming, etc;?
SV: My name is Shubham Vadhera. I am a Software Engineering grad student at San Jose State University. I love programming because it is challenging and not monotonous.
SM: My name is Seth McGuinness [and] I'm the founder of Giving Great. I've been coding for a while now, I taught myself HTML, CSS in high school during the Geocities days of the internet. I've been a developer, Director of Marketing, and now a solo founder. Programming is such a monumental tool for anyone to have and it really allows me to be creative.
How did you find out about the Small Biz Hackathon?
SV: I found out about Small Biz Hackathon from my University portal.
SM: I was an attendee of the Intuit Connect Conference
How did you find out about Kairos and our technology?
SV: We were Googling good and easy-to-implement facial recognition systems that could work well with Jibo. Kairos seemed to be the most user-friendly and had all the features we were looking for. Moreover it was free to get started.
The Hackathon Challenge
Put 180 developers in a room with five API partners and what do you get? 32 teams working on two different challenges producing fantastic ideas and innovative results for the Small Biz Hackathon.
The challenges were as follows:
Challenge 1: Create a new solution that saves a small business time or money
Challenge 2: Create a new solution that saves a non-profit time or money
Shubham and Seth, under the name 'Entrify', tackled the second challenge and tied for first place for the API Challenge: Best Use of Jibo API. Together, they powered Jibo with Kairos facial recognition and TimeActivity, to create a biometric timesheet, to play specific entrance music for each person who enters the office.
Tell us about your idea for Jibo and your thought process behind it.
SV: We wanted to enjoy this hackathon and do something fun and different. Jibo seemed like fun and new. And also the idea to play a theme song when you come to office immediately clicked with me. (Seth came up with the idea)
SM: Someone said an idea about office check in, and it reminded me about an idea at my previous job where we wanted to have a "Theme Song" when someone walked into the office in the morning. I thought we could do it with Jibo.
What challenges did you face during the hackathon? Any success?
SV: Setting up the SDK and looking for good face recognition system were two main tasks. We tried a couple of them but Kairos seemed to work well and required minimal setup. Then we had some issues working with Jibo SDK as it is still in beta version, but everything worked well.
SM: Same as above. We had to tinker with the settings and quality of images to ensure a match. Once we got comfortable with the API and Jibo's SDK it wasn't too bad.
Do you plan on further refining your Jibo project?
SV: Can do, if we get another brilliant and fun idea.
SM: Yup.
What are you working on now?
SV: Data mining project on predicting restaurant category from its reviews.
SM: Giving Great - Workplace Giving Platform for small businesses.
How do you feel/what do you think about human analytics (facial recognition and emotion analysis specifically) integration with technology?
SV: It's a great field with tons of potential applications and a lot of work to be done to make it fast and accurate.
SM: It is amazing to see the capabilities which exist right now. Giving a computer the ability to recognize someone without anything but an image is the same as humans do every day. Really an amazing time to be involved in technology.
Check out their progress and final product with Jibo:
Jibo doing facial recognition using @LoveKairos built by @smcguinness @shubhamvadhera #smallbizhack pic.twitter.com/1bkRY2lPxT

— JiboDev (@jibodev) October 23, 2016
Learn More and Get Involved
We found out about Shubham and Seth's work through Twitter, as they used it as a method to share their project with us. As they were working with the API they tweeted out their progress with video links and demos which caught our eye. These are two talented developers and we highly recommend you check them and their projects out.
Are you using our APIs or SDKs? If so, we want to know more and would love to interview you for our 'Developers Discussions' in the coming months. You can always reach out to us via social media or can directly message Ben at This email address is being protected from spambots. You need JavaScript enabled to view it. - explaining your project using our tech.
CONNECT WITH OUR INTERVIEWEES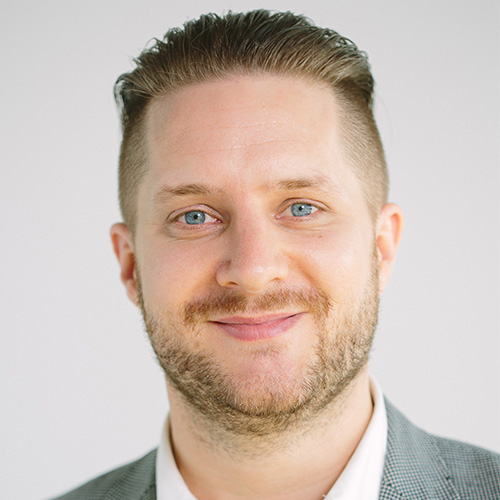 Ben Virdee-Chapman
Ben is the CDO & Head of Product at Kairos, a Human Analytics platform that radically changes how companies understand people.