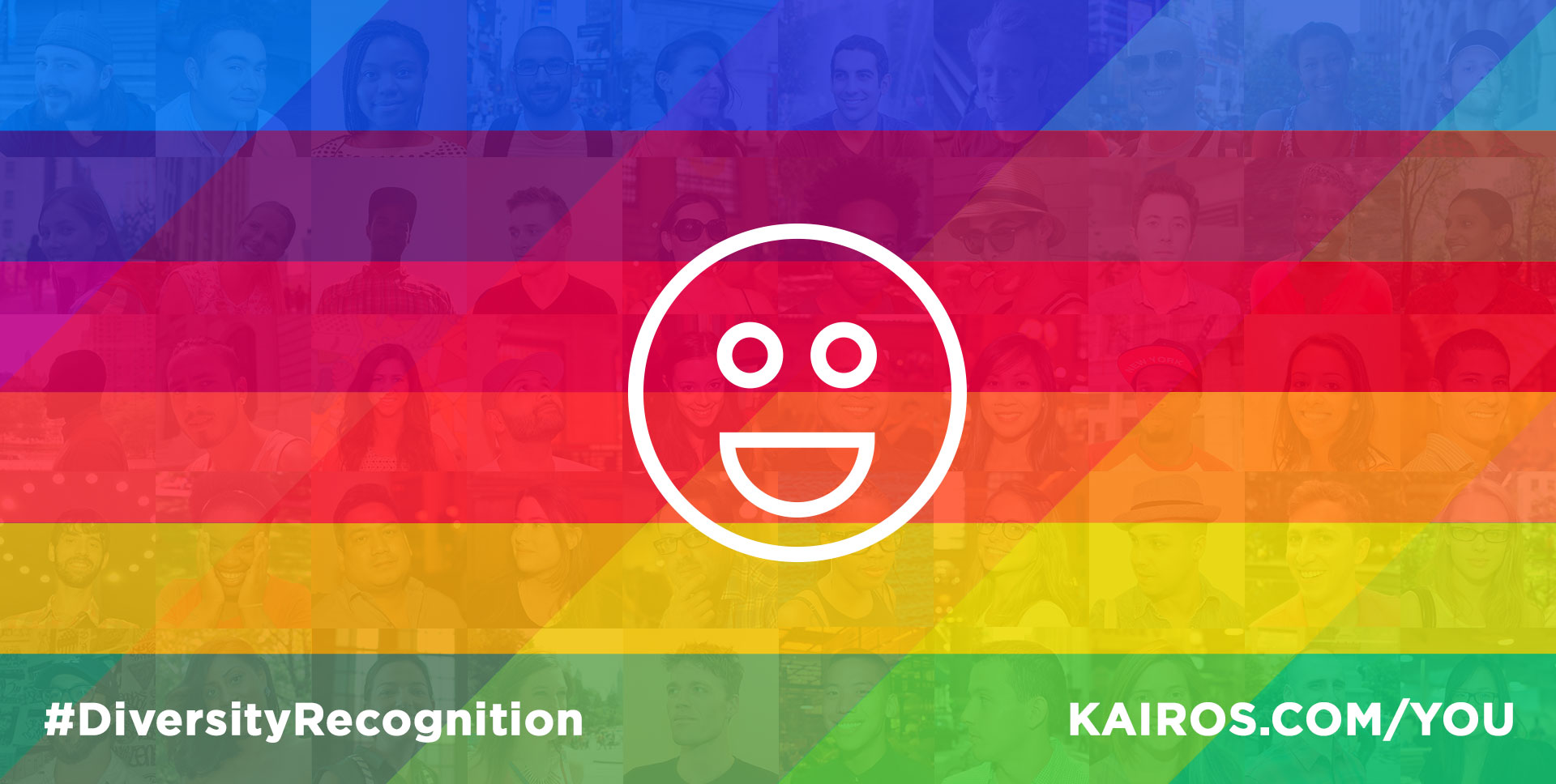 Diversity is strength. Diversity is great for your business. Diversity is happening. At Kairos we are mindful of how our face recognition technology will play a part in this important, and often sensitive, space. With the release of our new 'ethnicity' feature, I got the team together to discuss what this might mean for the world. If you're curious to see your own information - Try it now.
In this article I'll share some of the work Kairos is committed to, around diversity and inclusion. We'll cover how ethnicity detection works, how it's different from the practice of ancestry and the science of genealogy, and you'll be able to view some cool examples of Kairos' ethnicity detection accuracy.
How does Kairos Ethnicity Detection work?
Our technology measures subtleties in the physical characteristics of the millions of faces we process - aggregating them into distinct features common to specific ethnicities. From there we are able to, with a high level of accuracy, estimate your ethnic makeup.
Is it like Ancestry or DNA Genealogy?
Establishing DNA genealogy requires biological testing and mapping a family tree to establish ancestry, entails hours of detailed research. Ethnicity Detection is as different from these two processes as they are different from one another. We analyze faces in a process which builds a story based solely on your physical appearance, revealing your ethnic makeup as expressed by percentages (50% African American, 20% Asian, 30% Hispanic, for example). Sometimes revealing information you were completely unaware of.
Yet, what sets our Ethnicity Detection apart from both DNA genealogy and ancestry - is time. From a single picture, in seconds, you get a highly accurate breakdown of your ethnic makeup. No digging through records, or sending DNA through the mail.
Here's a great example:
Brook England, a super talented producer at BET, has one African-American parent and one Cuban parent. With her permission we loaded a photo of her into our face analysis demo.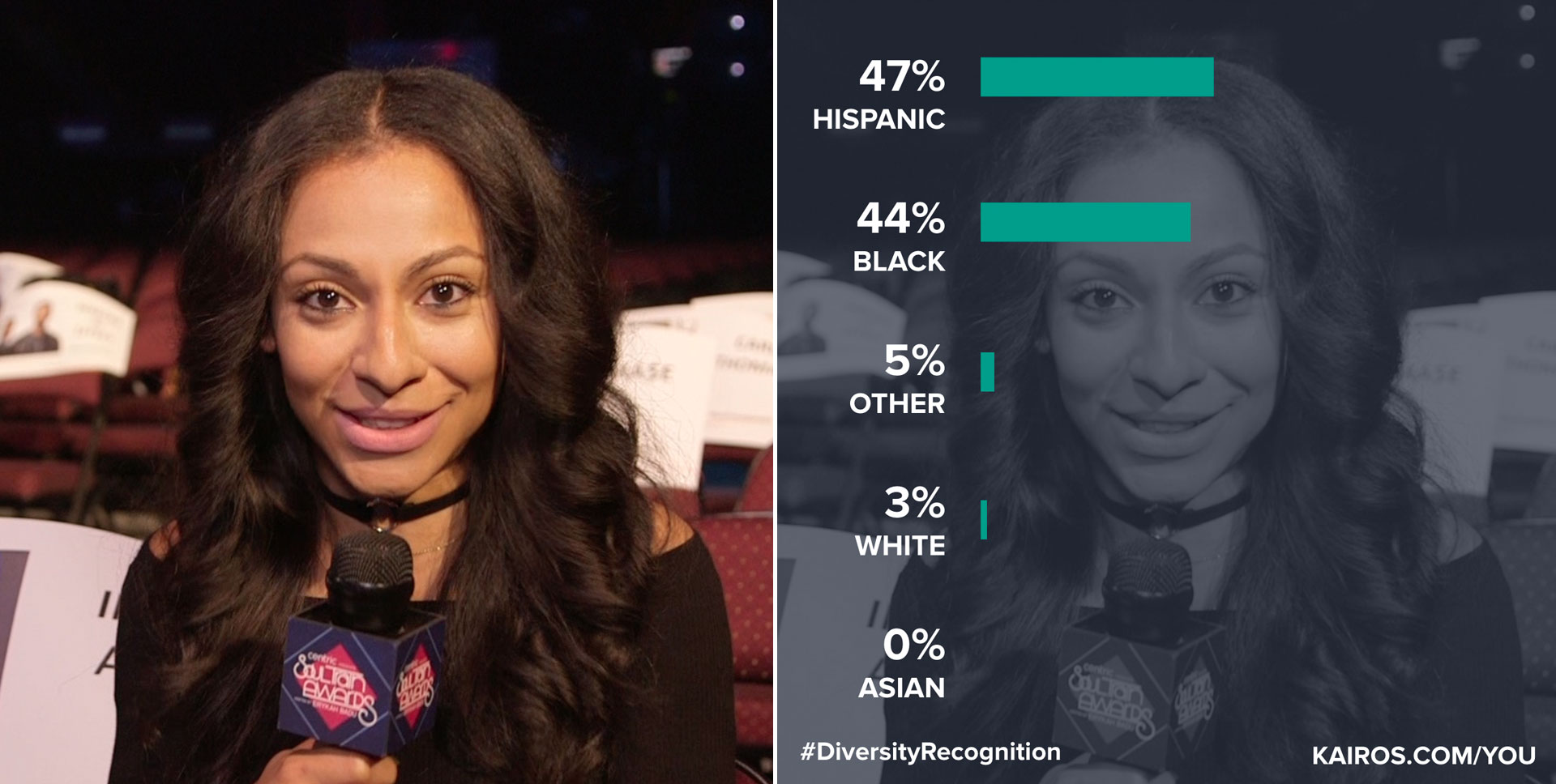 "My first reaction when I saw my picture and the data was "What the hell is this?!". My mother is African American and my father is Cuban. I'm not too familiar with my father's family history, so I'm sure there are things that I don't know."
As you can see, Kairos was able to identify Brook's unique characteristics with great accuracy. If you're curious to see your own information - Try it now.
What does ethnicity detection mean for our customers?
It offers another unique insight into understanding the thing that matters most to your business: People. When combined with our other features such as Age and Gender, you will not only be able to better understand people; you'll be able to serve them more effectively.
For instance, a retailer could develop more relevant and personalized in-store messaging for every shopper. Or, a makeup brand could suggest products specific to customer facial contours and skin tones.
Looking beyond the tech bubble
Being immersed in the tech industry, as in any ecosystem, can often insulate us from other aspects of society. Most startups claim to be 'changing the world', yet, how many take a moment to really consider what this means? I have always been aware that we need to stay meaningfully engaged in the world outside of our industry - and I make a point to do so. This allows me to have a realistic understanding of what 'changing the world' means to me, and gives me the knowledge to set about doing it.
"Today the tech industry does not look like America, and that has a significant influence on the types of products and services that get created. When the lived experience of underrepresented communities is omitted from the product development cycle, the usefulness of the technology becomes biased towards one group."

- Mitch Kapor, Kapor Capital & Investor in Kairos
As startups we have unique opportunities to get our culture right from the beginning. This is the true impact of technology. Moreover, the people behind the startups have a responsibility to set positive examples for future generations. The more we can educate one another about our sameness as well as our difference, the better chance we have of creating an inclusive society.
We are deeply inspired by those driving real and lasting change. The Kapor Founders Commitment was created to address the lack of diversity and inclusion in the tech industry. And it's more than just 'lip-service' - it's a call to action.
Here's what the Founders' Commitment asks companies to do:
Establish diversity and inclusion goals that are appropriate for the company's funding stage, employee size, customer base, and core business. Include progress on diversity and inclusion in quarterly investor updates.
Invest in tools, training programs, and/or resources that assist with mitigating bias in recruiting, hiring, and employment.
Organize volunteer opportunities for employees to engage with underrepresented communities, especially those that reflect the company's customer base.
Participate in diversity and inclusion sessions to learn about what works and what doesn't. These sessions will be hosted by Kapor Capital and will be made available for virtual participation as needed.
We are proud to have signed and committed Kairos to this movement, and continue to celebrate and invest in diversity and inclusion.
Our diversity is our advantage
The Kairos family was founded on the principles of empathy, integrity and freedom - we are a culturally rich team and have a bias for inclusion. And to borrow the words of Vice President of Worldwide Human Resources at Apple...
"Diversity is more than any one gender, race, or ethnicity. It's richly representative of all people, all backgrounds, and all perspectives. It is the entire human experience."

- Denise Young Smith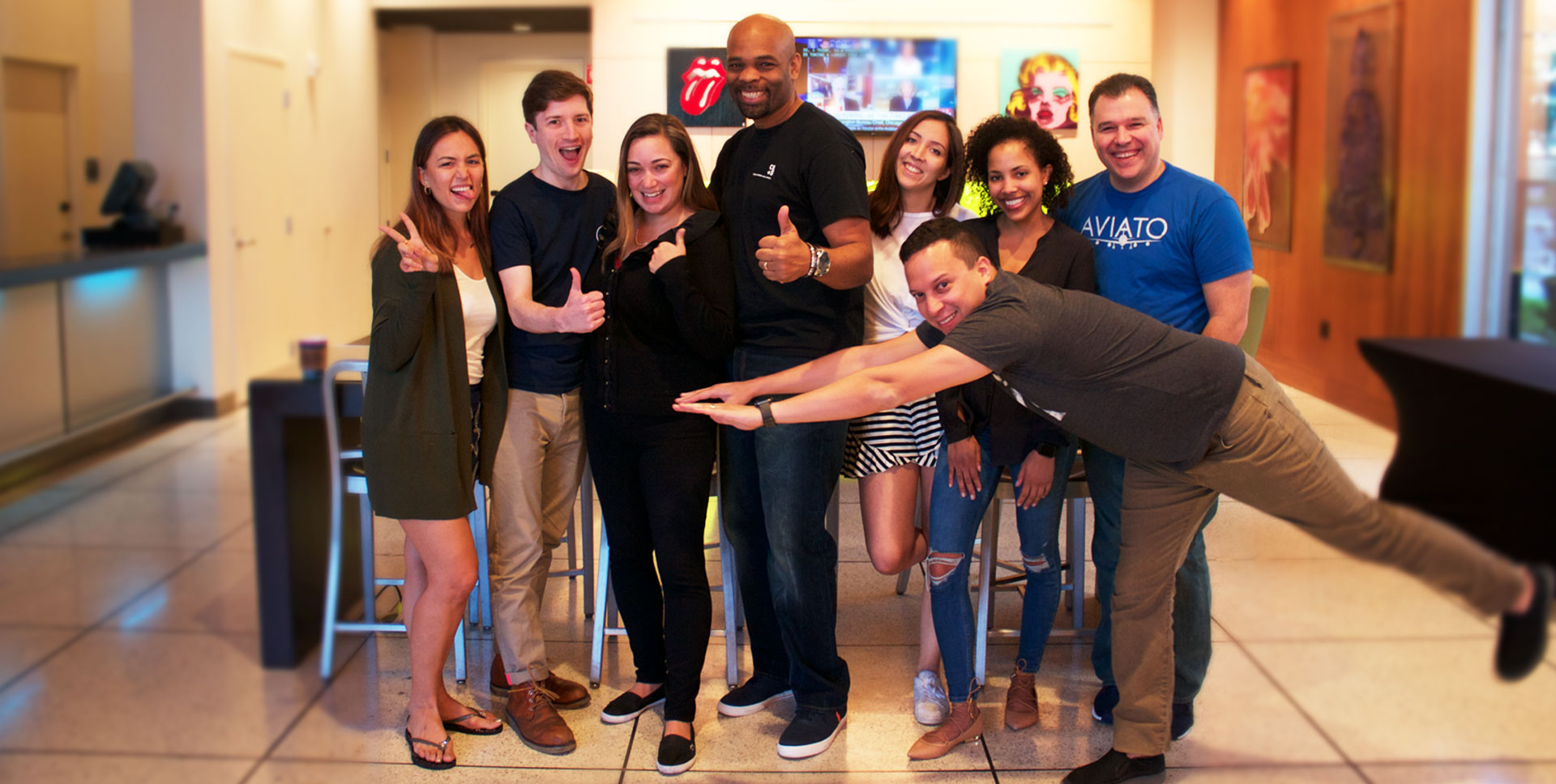 Some of the Kairos team at a company retreat in Orlando, 2017.
Here at Kairos we celebrate diversity AND empower our customers to do the same. We are, as ever, always available to talk and answer questions about our technology - I'd love to hear from you.
Ad Astra! (To the Stars).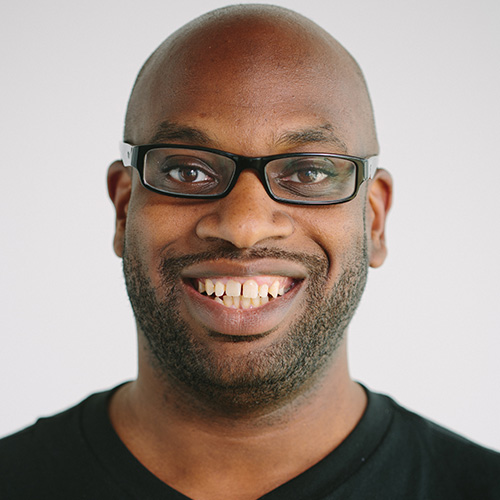 Brian Brackeen
Brian is the CEO at Kairos, a Human Analytics platform that radically changes how companies understand people.